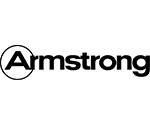 Armstrong TUNDRA
Durable Tundra panels have a medium-textured visual, and are impact- and scratch-resistant.
Ceiling Tile Calculator
Determine how many ceiling tiles your project requires:
On-Time Delivery
One-Stop Shop
Expert Sales Staff
Service You Can Trust
10-Story Boom & Spider Truck Service
Need a Quote?
Or need assistance with samples & submittals?
Kamco Product Line Card
One Stop Source for All Your Building Supply Needs