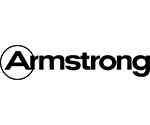 Armstrong ACOUSTIBuilt for Wall Applications
New seamless acoustical ceiling and wall system that looks like drywall, but offers the performance of TOTAL ACOUSTICS.
Ceiling Tile Calculator
Determine how many ceiling tiles your project requires:
On-Time Delivery
One-Stop Shop
Expert Sales Staff
Service You Can Trust
10-Story Boom & Spider Truck Service
Need a Quote?
Or need assistance with samples & submittals?
Kamco Product Line Card
One Stop Source for All Your Building Supply Needs