Three Must-See Lumber Products
Posted on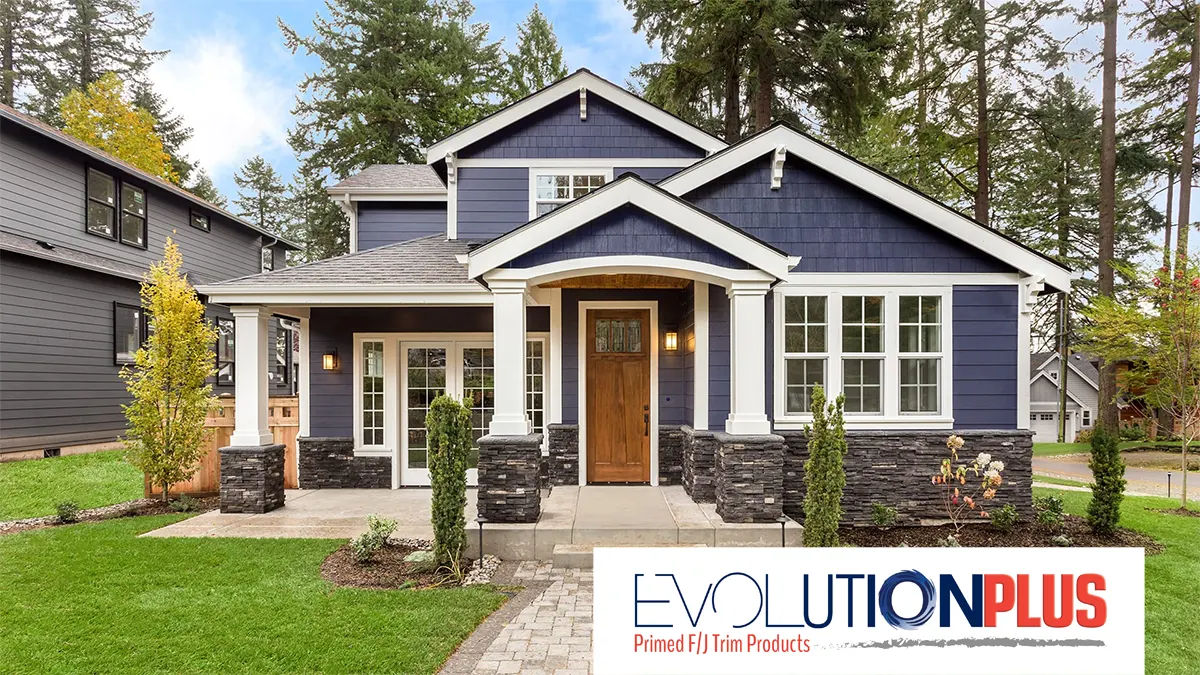 EVOLUTION PLUS TRIM BOARDS
When you're looking for an affordable trim board that's smooth, easy to work with, and three coat primed to perfection, Evolution Plus offers everything you're looking for. Evolution Plus trim boards are made out of radiata pine, a medium-density softwood known for taking paints and finishes well. Our extremely careful production processes minimize grain raise – which is how we can boast that Evolution Plus is the smoothest option available!
No-Fuss Evolution Plus Radiata Pine Trim
Three coat primed and ready for finishing
Made of 100% defect free radiata pine
Produced exclusively at Russin-owned facilities
Three-coat primed
Our careful processes minimize grain raise, leaving the smoothest trim boards on the market
Each board is smooth, consistent and 100% ready to use
Evolution Plus is a no-fuss trim – simply apply your topcoat and get to work
Ask about our custom finishing and milling options
THERMORY BENCHMARK ASH DECKING
Thermory Benchmark Ash is the most natural result of the process of thermally modifying white ash boards. Benchmark Ash decking and cladding offers deep, rich brown color, a Class 1 Durability rating for 25+ years of rot resistance, and a silky smooth texture. Get the timeless, sophisticated look you want with the longevity and stability you need with Benchmark Ash.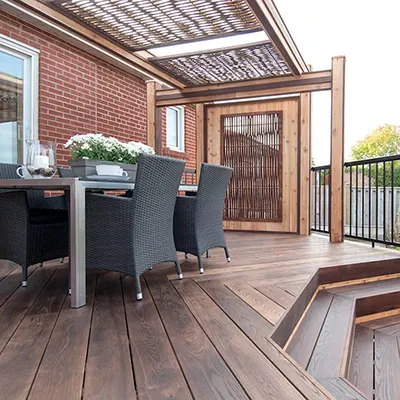 Thermally Modified Decking with Rot Resistance to the Core
Thermory's expert thermal modification process results in deck boards that are rot resistant to the core
Meticulous milling leaves each board ready for use
JEM Joints make installation a breeze, eliminating the need for joints to rest on joints and drastically decreasing waste
Modified using only heat and steam
Over time will slowly turn a stunning grey
To protect the color, simply oil with a UV protectant
Been awarded Class 1 Durability rating
Offers 25+ years of rot resistance, due to the incredible durability and stability created through the thermal
modification process
IGNITE CLADDING
Ignite by Thermory offers the bold look of traditional shou sugi ban (charred wood) cladding, with a deceptively flame-free process. Ignite uses a brushing, staining and embossing technique to mimic the look of burnt wood without the messy residue. Ignite is created from thermally modified spruce, which offers 25+ years of rot resistance. This is a bold look you'll need to see for yourself.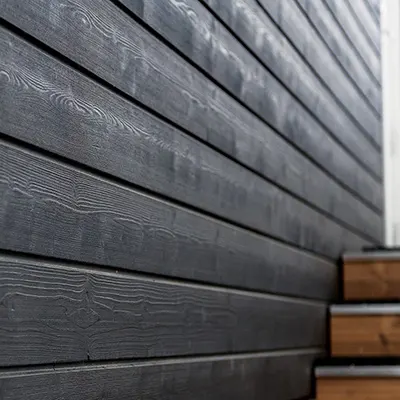 Ignite: Setting The Cladding World On Fire
Ignite comes with a 25-plus-year rot-resistance rating
It undergoes our expert thermal modification process before any finishes are applied
Choose between the embossed texture of Dragon Scale, which mimics charred wood texture and color, and Brushed, which offers a more rugged feel with bold, sold black color
No mess or residue, just a realistic texture and the bold look you want
Each board is exceptionally rot resistant, stable and long-lasting
Need Some Help?
For more information or to request a quote, Contact Kamco.