Subflooring and Sheathing from Huber Engineered Woods
Posted on
AdvanTech Subflooring & Sheathing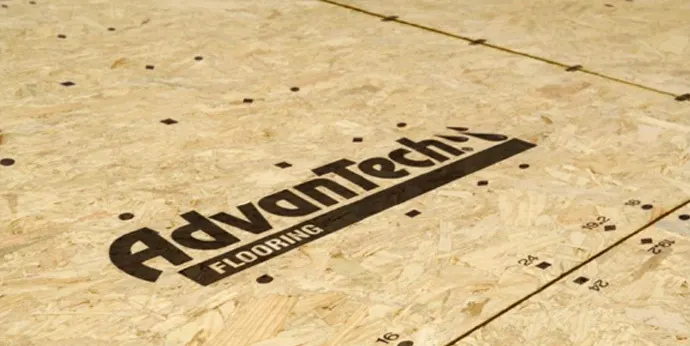 AdvanTech subflooring combines long-lasting strength, moisture resistance and nail-holding power. With the polyurethane bond of AdvanTech subfloor adhesive, the AdvanTech Subfloor Assembly offers a panel-to-joist connection so powerful you won't hear a squeak, guaranteed.
AdvanTech Sublooring provides:
High-density engineered wood for long-lasting strength and stiffness

Advanced moisture-resistant resin technology applied through the panel
Fastener-holding power helps keep floors flat and quiet
Precision tongue and groove profile and patented fastening guide for easier installation
AdvanTech X-Factor® Subflooring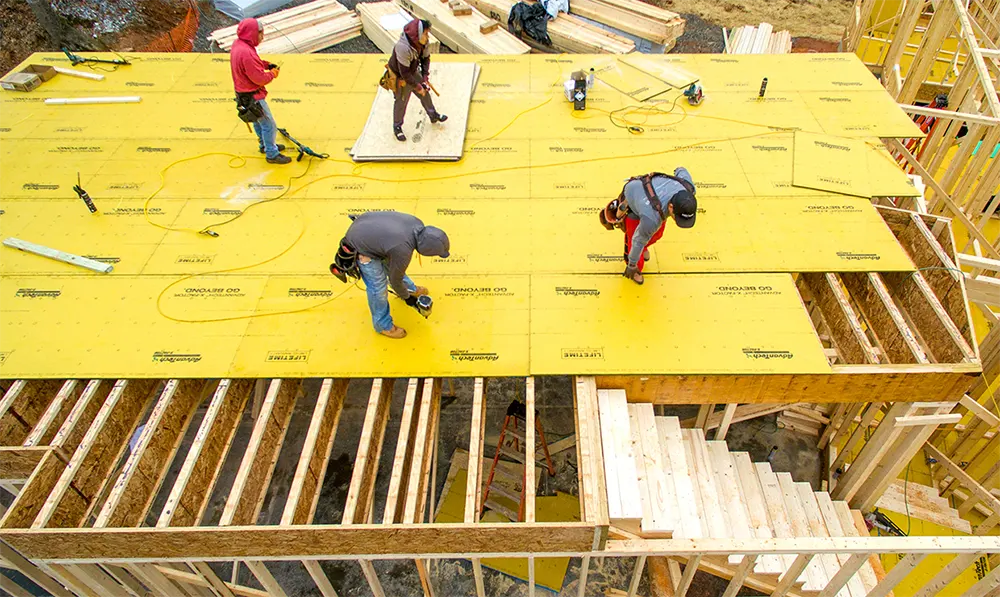 AdvanTech X-Factor is a new, premium subflooring that features an innovative built-in, water-shedding barrier, that delivers jobsite durability against weather and a smooth, easy-to-clean surface that's great for written jobsite communications. The unique look of AdvanTech X-Factor also creates a refined signature work site that exceeds expectations of the most discerning clients.
Zip System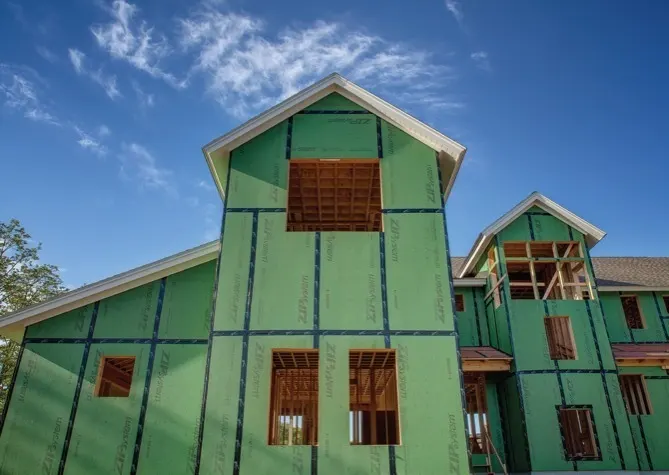 A revolutionary structural roof and wall system that streamlines weatherization with an integrated air and water-resistive barrier.


Creates a quick and simple two-step installation that eliminates the need for housewrap and felt
Taped seams form a tight barrier against air leakage for a more energy-efficient building envelope
Helps protect against water intrusion while still allowing the panels to properly dry
Available with a Structural 1 rating, so you can get shear strength to meet seismic and high-wind-zone requirements
Zip System Insulated R-Sheathing
ZIP System R-sheathing is the simple all-in-one structural panel with built-in exterior insulation. Featuring integrated moisture, air and thermal protection, ZIP System R-sheathing completely reimagines traditional wall assemblies by streamlining exterior water, air and thermal management.
Zip System Flashing Tape & Stretch Tape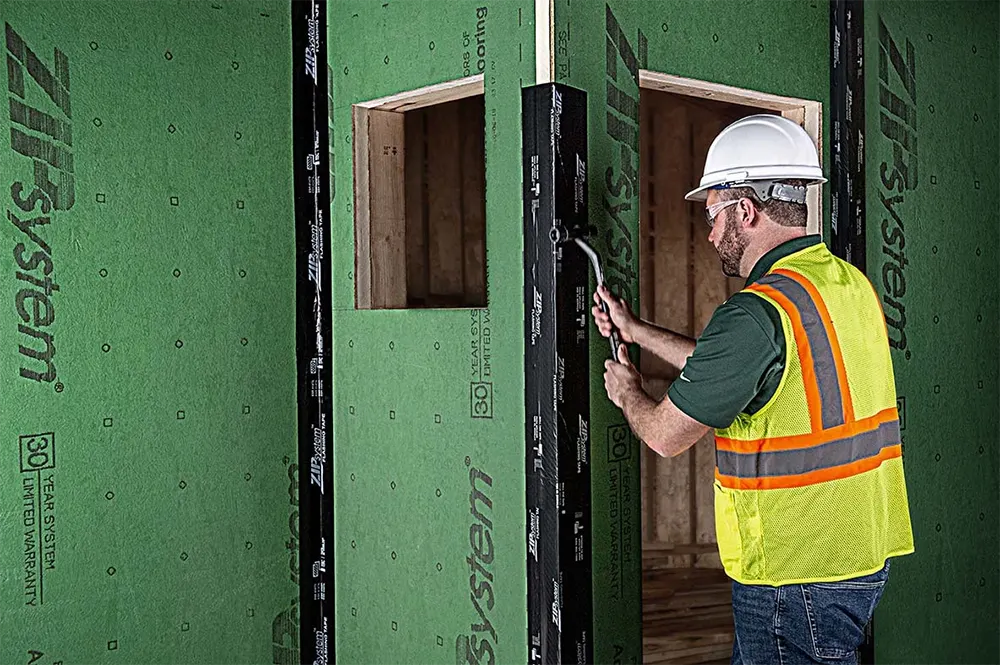 Made with advanced acrylic adhesion specially formulated for application over a wide temperature range, ZIP System tapes are pressure-activated to create a powerful bond that gets stronger over time. ZIP System stretch tape uniquely stretches in all directions to easily fit sills, curves and corners with a single piece. Made of a high-performance composite acrylic, ZIP System stretch tape conforms to challenging applications and locks out moisture even over mismatched surfaces.
Bonds to a variety of surfaces to tackle your toughest flashing jobs.

Cold Temperature Application. Can be applied in temperature applications as low as 0°F.

Advanced acrylic technology provides a strong, tight bond for an effective seal, even around fasteners.

Backed by a 30-year limited warranty and 180-day Exposure Guarantee when used with ZIP System sheathing
Need Some Help?
For more information or to request a quote, Contact Kamco.