Armstrong's SimpleSoffit Drywall Framing System
Posted on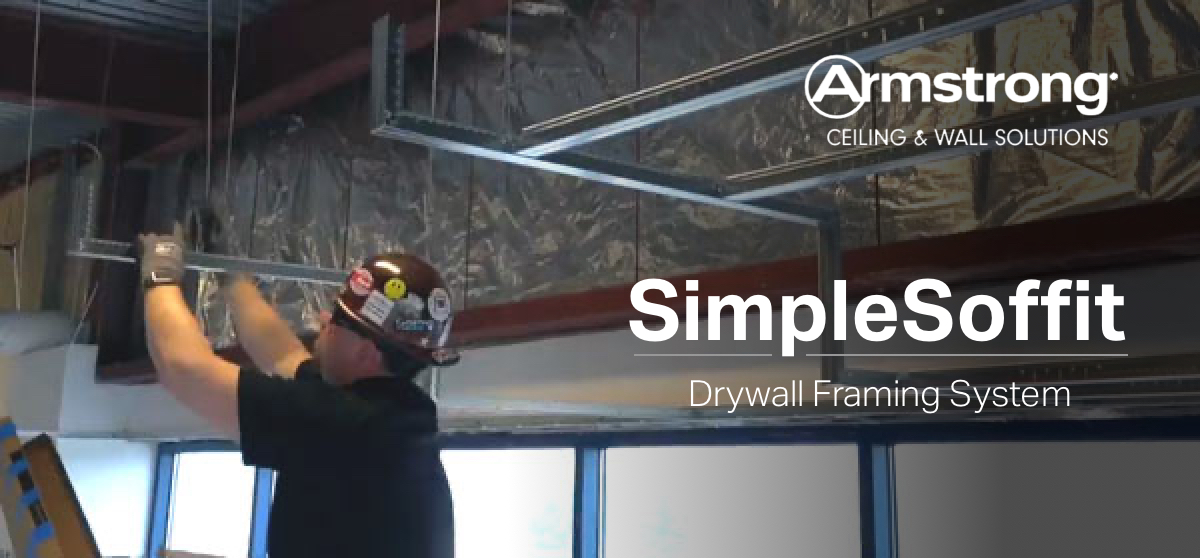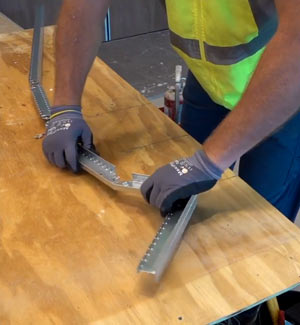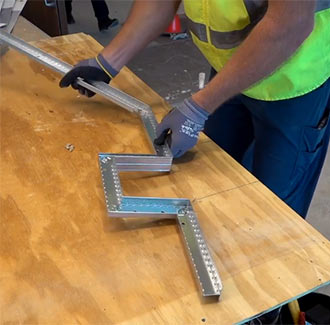 Pre-fabricated drywall and ACOUSTIBuilt soffit framing system that quickly clicks into shape and installs rapidly
Watch Overview Video (30 Seconds)
Watch Installation Video (4 Minutes)
Key Benefits:
Installs faster, and uses less material than traditional stud and track
Aligns with construction industry dynamics:

Enhanced safety
Reduced need for skilled labor
Transition from stick-build to pre-fab/off-site construction

Fast, easier to detail and specify
Fold and click out of the box with no screws
Product can be factory-notched in either direction
Up to six factory notches per bar
Available for both standard and customized installations
Easy integration with drywall grid tees, main beams, KAM, LAM, and more.
Reduces waste on the jobsite
No jig time or fabrication required
For more details, visit the SimpleSoffit Webpage on Armstrong's Website
This product is made to order. Speak to your Kamco Rep for more information and lead times.
Need Some Help?
For more information or to request a quote, Contact Kamco.